Ultrad?wi?ki wspomagaj? uwalnianie nagromadzonej insuliny z komórek beta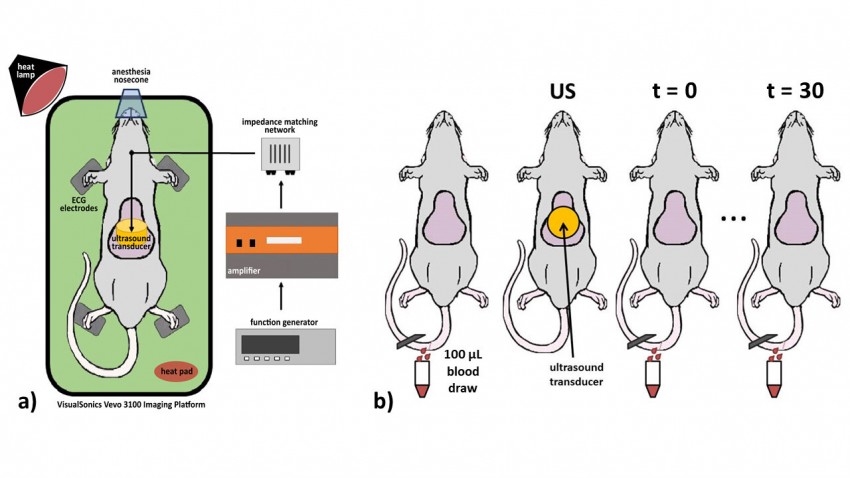 Naukowcy z Uniwersytetu Jerzego Waszyngtona zaprezentowali ca?kowicie nowe podej?cie do leczenia wczesnej cukrzycy typu 2. Wykazali, ?e za pomoc? terapii ultrad?wi?kowej mo?na stymulowa? u myszy wydzielanie insuliny na ??danie.

Wystawiaj?c trzustk? na oddzia?ywanie pulsów ultrad?wi?kowych, zaobserwowano mierzalne wzrosty poziomu insuliny we krwi.

Zespó? ma zaprezentowa? uzyskane wyniki na dorocznej konferencji Ameryka?skiego Towarzystwa Akustycznego w Louisville.

Gdy poziom glukozy ro?nie, np. po posi?ku, komórki beta wysp trzustkowych nasilaj? produkcj? insuliny. Na pocz?tkowych etapach rozwoju cukrzycy typu 2. komórki beta staj? si? jednak przeci??one, co wi??e si? z akumulacj? insuliny. By nie dopu?ci?, aby nagromadzenie hormonu zniszczy?o komórki beta, mo?na próbowa? wspomaga? uwalnianie insuliny lekami. Tania Singh uwa?a, ?e chc?c unikn?? skutków ubocznych leków, w tym miejscu warto si?gn?? w?a?nie po ultrad?wi?ki.

Podczas testów po sesji ultrad?wi?kowej obserwowano znacz?ce wzrosty st??enia insuliny we krwi.

W ramach przysz?ych bada? naukowcy chc? oceni?, czy terapia pulsami ultrad?wi?kowymi nie uszkadza trzustki i/lub okolicznych narz?dów.

Co ciekawe, cho? ekipa Singh zauwa?y?a wzrost poziomu insuliny we krwi, nie towarzyszy? temu spadek st??enia glukozy. Akademicy zamierzaj? si? wkrótce zaj?? t? kwesti?.

Singh chce równie? rozszerzy? badania na wi?ksze zwierz?ta.
https://kopalniawiedzy.pl/cukrzyca-t...ia-Singh,30088
Przetworzona ?ywno?? powoduje, ?e jemy wi?cej i tyjemy

Badania przeprowadzone w ameryka?skim Narodowym Instytucie Cukrzycy, Chorób Nerek i Uk?adu Pokarmowego (NIDDK) sugeruj?, ?e wysoko przetworzona ?ywno?? przemys?owa powoduje, ?e wi?cej jemy i przybieramy na wadze.

Podczas pierwszych randomizowanych kontrolowanych bada? tego typu zauwa?ono, ?e osoby spo?ywaj?ce wysoko przetworzon? ?ywno?? przybiera?y na wadze bardziej, ni? osoby jedz?ce pokarmy mniej przetworzone, nawet je?li dostarczane im po?ywienie zawiera?o tyle samo kalorii i sk?adników od?ywczych.

W eksperymencie przeprowadzonym w siedzibie NIDDK wzi??o udzia? 20 doros?ych zdrowych ochotników. Ka?demu z nich zaoferowano 6000 USD za rezygnacj? z cz??ci wolno?ci. Mieli oni przez 28 dni mieszka? na terenie NIDDK, nie mogli go opuszcza? i jedli tylko to, co otrzymywali od badaczy.

Na potrzeby bada? skorzystano z systemu klasyfikacji ?ywno?ci NOVA, który za "ultraprzetworzone" uznaje to po?ywienie, które w przewa?aj?cej mierze zawiera sk?adniki wyst?pujace w fabrycznie wytwarzanej ?ywno?ci, takie jak t?uszcze utwardzone, syrop glukozowo-fruktozowy, wzmacniacze smaku i zapachu czy emulgatory.

Wcze?niejsze badania obserwacyjne prowadzone na du?ych grupach ludno?ci wykaza?y istnienie korelacji pomi?dzy spo?ywaniem wysoko przetworzonej ?ywno?ci a wyst?powaniem ró?nych problemów zdrowotnych. Jednak, jako ?e osoby, od których pozyskiwano dane, nie by?y losowo przydzielana do grup spo?ywaj?cych okre?lone rodzaje po?ywienia, nie mo?na by?o jednoznacznie stwierdzi?, czy to sama wysoko przetworzona ?ywno?? powoduje problemy, czy te? ludzie, którzy j? spo?ywaj? maja problemy z innego powodu, np. dlatego, ?e nie spo?ywaj? ?wie?ych warzyw i owoców. Dlatego te? w NIDDK przeprowadzono ?ci?le kontrolowany eksperyment.

Wzi??o w nim udzia? 10 kobiet i 10 m??czyzn, których rozlosowano do dwóch grup. Jedna grupa przez 2 tygodnia jad?a wysoko przetworzone pokarmy, druga grupa jad?a pokarmy minimalnie przetworzone. Po dwóch tygodniach diet? oby grup zamieniano. Ka?dy uczestnik badania móg? zje?? tyle ile chcia?. Posi?ek wysoko przetworzony móg? np. sk?ada? si? z bagietek z serkiem topionym i bekonem, mia?o przetworzony za? z p?atków owsianych z mlekiem, owocami i orzechami. Oba rodzaje po?ywienia mia?y tyle samo kalorii i sk?adników od?ywczych. Ponadto uczestnicy badania otrzymali lu?ne ubrania, by nie mogli obserwowa? ewentualnych zmian swojej wagi.

Badania wykaza?y, ?e osoby jedz?ce ?ywno?? wysoko przetworzon?, spo?ywali jej wi?cej, zatem poch?aniali wi?cej kalorii i bardziej przybierali na wadze.

Chcemy te? sprawdzi?, jak poszczególne elementy wysoko przetworzonej diety wp?ywaj? na zachowania zwi?zane z od?ywianiem si? i na przybieranie na wadze. Naszym kolejnym krokiem b?dzie zaprojektowanie podobnych eksperymentów z ró?nymi dietami wysoko przetworzonymi, by sprawdzi?, czy b?dzie to mia?o wp?yw na ilo?? spo?ywanych kalorii i wag?, mówi doktor Kevin D. Hall, g?ówny autor bada?. Nie mo?na bowiem wykluczy?, ?e ró?nice w spo?ywanych kaloriach pomi?dzy dietami wysoko i nisko przetworzonymi s? spowodowane niewielkimi ró?nicami w ilo?ci bia?ek w obu dietach.

Z czasem ró?nice takie mog? si? akumulowa?, prowadzi? do przybierania na wadze i problemów zdrowotnych, stwierdza dyrektor NIDDK Griffin P. Rodgers. Mimo, ?e to kolejne wyniki bada? sugeruj?ce, ?e wysoko przetworzona ?ywno?? jest szkodliwa, ich autorzy przyznaj?, ?e ograniczenie tego typu ?ywno?ci mo?e by? trudne. Musimy pami?ta?, ?e przygotowanie mniej przetworzonego posi?ku wymaga wi?c pieni?dzy i czasu. Powiedzenie ludziom, by zdrowo si? od?ywiali nie przyniesie efektu, je?li nie b?d? mieli dost?pu do zdrowej ?ywno?ci, dodaje Hall.
Stan zapalny u kobiet wywo?uje utrat? zdolno?ci odczuwania przyjemno?ci, u m??czyzn efekt nie wyst?puje
Autorzy artyku?u z pisma Biological Psychiatry: Cognitive Neuroscience and Neuroimaging dodaj?, ?e obni?ona aktywno?? mózgowego o?rodka nagrody jest oznak? anhedonii, jednego z objawów depresji. Polega ona na utracie zdolno?ci odczuwania przyjemno?ci i rado?ci.

U kobiet depresja jest diagnozowana 2-3-krotnie cz??ciej. Nowe ustalenia mog? w pewnym stopniu wyja?ni?, sk?d bior? si? mi?dzyp?ciowe ró?nice w tym zakresie.

Nasze badanie jako pierwsze pokazuje, ?e w obecno?ci stanu zapalnego istniej? mi?dzyp?ciowe ró?nice w nerwowej wra?liwo?ci na nagrod? […] – podkre?la dr Naomi Eisenberger z Uniwersytetu Kalifornijskiego w Los Angeles.

W eksperymencie wzi??o udzia? 115 osób, w tym 69 kobiet. Wylosowano je do 2 grup, którym podawano placebo lub nisk? dawk? wywo?uj?cej stan zapalny endotoksyny. Dwie godziny pó?niej ochotnicy wykonywali z?o?one zadanie (grali, by zdoby? nagrod? pieni??n?) w skanerze do fMRI.

Naukowcy monitorowali aktywno?? brzusznego pr??kowia (ang. ventral striatum, VS), które nale?y do tzw. uk?adu nagrody. Okaza?o si?, ?e u kobiet endotoksyna prowadzi?a do obni?onej aktywno?ci VS podczas przewidywania nagrody. Zjawiska nie zaobserwowano u m??czyzn.

U kobiet, ale nie u m??czyzn, z grupy dostaj?cej endotoksyn? spadki aktywno?ci VS podczas przewidywania nagrody wi?za?y si? ze wzrostem stanu zapalnego.

To sugeruje, ?e przez zmniejszenie wra?liwo?ci na nagrod? kobiety z przewlek?ym stanem zapalnym mog? by? szczególnie podatne na wyst?pienie depresji. Klinicy?ci zajmuj?cy si? kobietami z zaburzeniami zapalnymi powinni [wi?c] bacznie monitorowa? pacjentki pod k?tem mo?liwych pocz?tków objawów depresyjnych – zaznacza dr Mona Moieni.
Gniew i z?o?? pogarsza zdrowie bardziej ni? smutek
Osoby w starszym wieku maj? zwykle wiele powodów do narzeka?. Utrata bliskich osób zwi?ksza ryzyko samotno?ci, stan zdrowia cz?sto nie pozwala ju? na kontynuowanie dotychczasowego trybu ?ycia. Okazuje si? jednak, ?e sama reakcja na rosn?ce ograniczenia mo?e istotnie wp?ywa? na samopoczucie seniorów. Wyniki bada? naukowców z Concordia University w Montrealu wskazuj? na to, ?e osoby reaguj?ce gniewem i z?o?ci? szkodz? swojemu zdrowiu bardziej ni? te, które odczuwaj? smutek. Pisze o tym w najnowszym numerze czasopismo "Psychology and Aging".

W miar? up?ywu lat i starzenia si? wi?kszo?? z nas musi stopniowo ogranicza? formy aktywno?ci. Utrata bliskiej osoby, k?opoty z poruszaniem si? mog? prowadzi? do z?o?ci. Nasze badania pokaza?y, ?e o ile z?o?? mo?e prowadzi? do nasilenia si? przewlek?ych chorób, sam smutek takich efektów nie przynosi – mówi pierwsza autorka pracy, Meaghan Barlow. Zdaniem autorów, z?o?? zwi?ksza ryzyko procesów zapalnych i w ten sposób przyczynia si? do dalszego pogorszenia stanu zdrowia, mi?dzy innymi zwi?kszenia ryzyka chorób serca, zapalenia stawów, czy chorób nowotworowych.

Barlow wraz ze wspó?pracownikami bada?a wp?yw emocji, z?o?ci lub smutku, na procesy zapalne, reakcj? mechanizmu odporno?ciowego organizmu na infekcje, czy uszkodzenie tkanek. Procesy zapalne zwykle pomagaj? w obronie organizmu i gojeniu si? ran, je?li jednak przejd? w faz? przewlek?? zwi?kszaj? ryzyko przewlek?ych chorób.

W eksperymencie uczestniczy?o 226 osób w wieku od 59 do 93 lat, podzielonych na dwie grupy wiekowe, do 79 lat i powy?ej. Przez tydzie? badani wype?niali ankiety z pytaniami mi?dzy innymi o towarzysz?ce im emocje gniewu lub smutku. Towarzyszy? temu wywiad medyczny dotycz?cy zwi?zanych z wiekiem przewlek?ych chorób i badania próbek krwi pod k?tem markerów procesów zapalnych. Wyniki eksperymentu pokaza?y, ?e uczucia z?o?ci wi?za?y si? z wy?szym poziomem markerów procesów zapalnych i wi?kszym ryzykiem przewlek?ych chorób u osób od 80 roku ?ycia wzwy?. Takiego efektu nie obserwowano u osób nieco m?odszych – dodaje wspó?autor pracy, prof. Carsten Wrosch z Faculty of Arts and Science CU.

Naukowcy zwracaj? uwag? na to, ?e negatywne emocje, zarówno uczucie gniewu, jak i smutek, s? form? radzenia sobie z pogarszaj?cym si? stanem zdrowia, nie tylko fizycznym, ale te? psychicznym. O ile gniew ma dzia?anie mobilizuj?ce, smutek pomaga pogodzi? si? z sytuacj? i zrezygnowa? z wyznaczania sobie celów, które s? ju? nie do osi?gni?cia. Ka?da z tych emocji mo?e okaza? si? w okre?lonych okoliczno?ciach po?yteczna. Nieco m?odszym seniorom z?o?? mo?e pomóc pokonywa? wyzwania, w starszym jednak wieku, powy?ej 80 lat, zaczyna jednak przynosi? wi?cej szkody ni? po?ytku. Wtedy pewnych strat nie da si? ju? nadrobi? – dodaje Barlow.

Zdaniem autorów pracy, konieczne jest lepsze zrozumienie mechanizmów, które kieruj? emocjami starszych osób. Edukacja i ewentualna terapia powinny pomóc obni?y? poziom stresu tam, gdzie nie przynosi po?ytku, a same straty.
https://losyziemi.pl/gniew-i-zlosc-p...iej-niz-smutek
Chronic caffeine exposure in adolescence promotes diurnal, biphasic mood-cycling and enhanced motivation for reward in adult mice.
Abstract
Adolescent's consumption of caffeine and caffeinated beverage is increasing, yet little is known about the consequences of chronic caffeine exposure during the critical development period of adolescence. In the present study, we investigated the effect of beginning chronic caffeine consumption in adolescence on locomotor, mood, sensorimotor gating, and reward seeking behaviors through adolescence and in adulthood. During the light cycle, caffeine exposed mice exhibited hypoactivity in a novel open-field box and increased anxiety-like and depressive-like behaviors, while maintaining normal home cage locomotor activity. In contrast, during the dark cycle caffeine exposed mice displayed normal locomotor activity in a novel open-field box with hyperactive home cage activity. Interestingly, we found that caffeine exposed mice also showed enhanced prepulse inhibition during the light cycle whereas they displayed a deficit of prepulse inhibition during the dark cycle. Reward seeking for sucrose was higher in caffeine exposed than control mice during the light cycle. Additionally, when granted 24?-h access to ethanol as adults, caffeine exposed mice consumed more ethanol in the absence of acute caffeine use. Altogether, mice that consumed chronic caffeine beginning in adolescence had increased reward seeking and exhibited a circadian-dependent pattern of mood fluctuations in adulthood.
https://www.ncbi.nlm.nih.gov/pubmed/31095992?dopt=
WHY SOME DOCTORS ARE PRESCRIBING A DAY IN THE PARK OR A WALK ON THE BEACH FOR GOOD HEALTH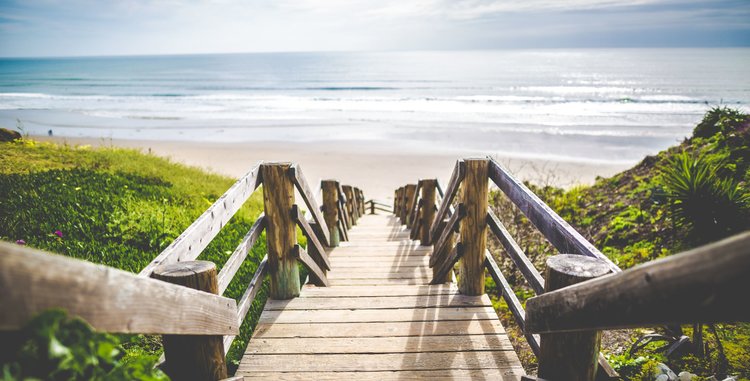 Taking a walk on a wooded path, spending an afternoon in a public park, harvesting your backyard garden and even looking at beautiful pictures of Hawaii can all make us feel good. Certainly, for many of us, it's beneficial to have time outside in natural environments. Being cooped up inside can feel unnatural and increase our desire to get outside. The renowned biologist E.O. Wilson created a theory called the biophilia hypothesis, where he stated that people have an innate relationship to nature.

On an intuitive level, this makes sense. Humans evolved in an open, natural environment and removing us from this environment could have a negative effect on our health. But what does the research say? Is there actually evidence that being in natural environments can promote our well-being, prevent disease and speed recovery?
https://www.universal-sci.com/headli...or-good-health
Effect of skipping breakfast for 6 days on energy metabolism and diurnal rhythm of blood glucose in young healthy Japanese males.
BACKGROUND:
Skipping breakfast has become a common trend that may lead to obesity and type 2 diabetes. Previous studies, which imposed a single incidence of breakfast skipping, did not observe any decrease in 24-h energy expenditure. Furthermore, the effects of breakfast skipping on diurnal blood glucose profiles over 24 h are contradictory.

OBJECTIVE:
The aim of this study was to clarify the influence of 6 consecutive days of breakfast skipping and sedentary behavior on energy metabolism and glycemic control.

METHODS:
Ten young men participated in 2 trials (with or without breakfast) that lasted for 6 consecutive days, and the 2 trials were conducted 1 wk apart with a repeated-measures design. During the meal intervention, each subject's blood glucose was measured using the continuous glucose monitoring system. If breakfast was skipped, subjects ate large meals at lunch and dinner such that the 24-h energy intake was identical to that of the 3-meal condition. At 2200 on the fifth day, the subjects entered a room-sized respiratory chamber, where they remained for 33 h, and were instructed to carry out sedentary behavior.

RESULTS:
The glucose levels were similar between the 2 meal conditions during the first 5 d of meal intervention, but the blood glucose at 2300 was higher in the breakfast-skipping condition than in the 3-meal condition. Breakfast skipping elevated postprandial glycemic response after lunch on the first day of meal intervention. On the sixth day, there were no significant differences in 24-h energy expenditure and substrate oxidation. When subjects remained in a metabolic chamber, the level of physical activity significantly decreased, glycemic stability slightly deteriorated, and mean blood glucose over 24 h was higher in the breakfast-skipping trial than in the 3-meal trial.

CONCLUSIONS:
Sedentary lifestyle and repeated breakfast skipping caused abnormal glucose fluctuations, whereas 24-h energy metabolism remained unaffected
https://www.ncbi.nlm.nih.gov/pubmed/...?dopt=Abstract
Low-Carbohydrate Training Increases Protein Requirements of Endurance Athletes
Introduction Training with low-carbohydrate (CHO) availability enhances markers of aerobic adaptation and has become popular to periodize throughout an endurance-training program. However, exercise-induced amino acid oxidation is increased with low muscle glycogen, which may limit substrate availability for post-exercise protein synthesis. We aimed to determine the impact of training with low-CHO availability on estimates of dietary protein requirements.

Methods Eight endurance-trained males (27±4y, 75±10kg, 67±10ml·kg body mass-1·min-1) completed two trials matched for energy and macronutrient composition but with differing CHO periodization. In the low-CHO availability trial (LOW), participants consumed 7.8g CHO·kg-1 prior to evening high-intensity interval training (HIIT; 10 x 5 min at 10-km race pace, 1 min rest) and subsequently withheld CHO post-exercise (0.2g·kg-1). In the high-CHO availability trial (HIGH), participants consumed 3g CHO·kg-1during the day before HIIT, and consumed 5g CHO·kg-1that evening to promote muscle glycogen resynthesis. A 10km run (~80% HRmax) was performed the following morning, fasted (LOW) or 1h after consuming 1.2g CHO·kg-1 (HIGH). Whole-body phenylalanine flux (PheRa) and oxidation (PheOx) were determined over 8h of recovery via oral [13C]phenylalanine ingestion, according to standard indicator amino acid oxidation methodology, while consuming sufficient energy, 7.8g CHO·kg-1·d-1, and suboptimal protein (0.93g·kg-1·d-1).

Results Fat oxidation (indirect calorimetry) during the 10-km run was higher in LOW compared to HIGH (0.99±0.35 vs. 0.60±0.26 g·min-1, p<0.05). PheRa during recovery was not different between trials (p>0.05) whereas PheOX (reciprocal of protein synthesis) was higher in LOW compared to HIGH (8.8±2.7 vs. 7.9±2.4 umol·kg-1·h-1, p<0.05), suggesting a greater amino acid requirement to support rates of whole-body protein synthesis.

Conclusion Our findings suggest that performing endurance exercise with low-CHO availability increases protein requirements of endurance athletes.
https://journals.lww.com/acsm-msse/A...ein.96605.aspx
Social-Stress-Responsive Microbiota Induces Stimulation of Self-Reactive Effector T Helper Cells
Stressful life events are considered a risk factor for autoimmune disorders, though the mechanisms are unclear. Here we demonstrate that chronic social stress induces virulence-associated transcriptional patterns in the murine gut microbiota. The stress-influenced microbiota increased the presence of effector T helper cells in the mesenteric lymph nodes, including myelin-autoreactive cells. Inhibition of the bacterial quorum sensor QseC, which is also responsive to norepinephrine, diminished the presence of effector T helper cells and bacteria such as Acinetobacter in the mesenteric lymph nodes, without remarkably affecting the gut microbial composition. Together, our results delineate a model in which the immune reaction to stress-responsive microbiota may compromise tolerance to self and therefore may increase the risk for autoimmune diseases in susceptible individuals.
https://msystems.asm.org/content/4/4/e00292-18